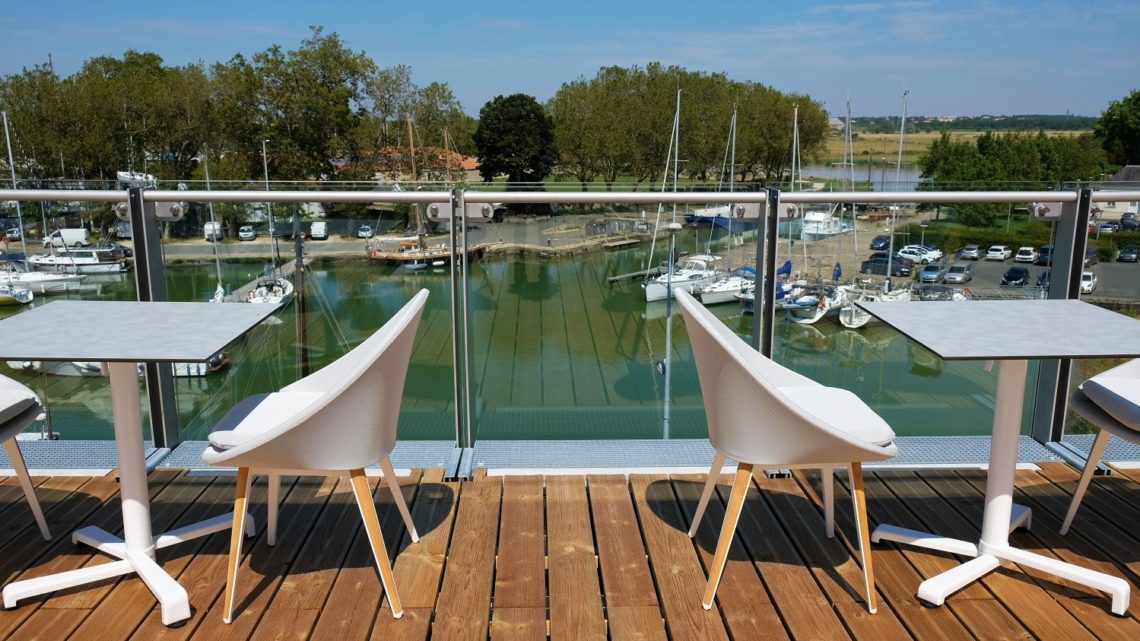 Located in Rochefort's former covered market, Vivre[s] is Chef Grégory Coutanceau's new restaurant that highlight local products and wood-fired cooking method. A beautiful place for 4 experiences.
First of all, this is about the history of a specific place, the Quai aux Vivres in Rochefort city in Charente-Maritime. Listed as Historic Monument, the buildings used to be also a military hospital, a navy police station, and then, homes for administration executives and officers. Since more than 4 years, there is a huge restoration in progress in order to give it a second life creating accomodation, but also, a great gastronomic facility.
The result? An exceptionnal setting and an architecture that perfectly match white stones with glass and concrete. Open all day long, from breakfast to dinner, the experience offer a range of 4 realms: a rooftop with a hanging vegetable garden to enjoy the sun and the view over the docks, a bright restaurant with an open kitchen, a wine bar inside the arched wine cellar and a meeting room that can accomodate until 200 people.
In the kitchen, the menu show off terroir products cooked under the flame, a closer technique from former times cooking style that give to food a unequalled taste. I have tasted the menu "Vivre[s] which is a nice selection of meals you can find à la carte. If you are going to Rochefort, don't miss to try also the Vivre[s] experience…
Vivre[s]

14 Quai aux Vivres

17300 Rochefort

05.54.70.02.90
---