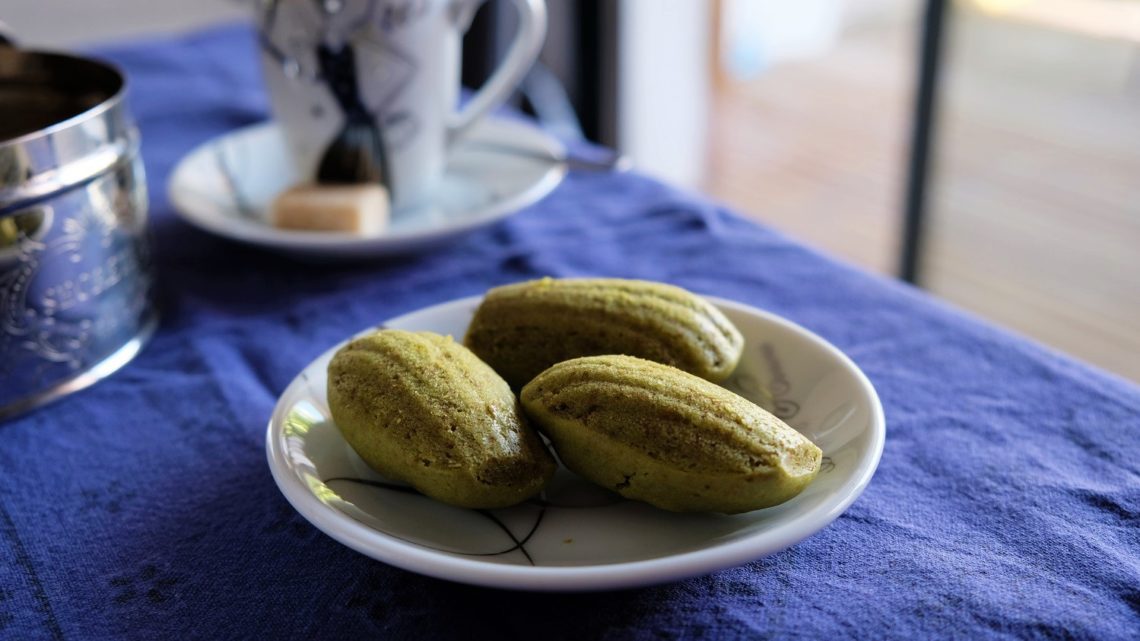 I am not Vegan but I enjoy trying new recipes and tastes. So I looked for a Vegan recipe with Matcha and found one for a cake. I changed some of the proportions and ingredients a few times before finding the best way to make it. For example, the original recipe is sugar free so I added some. As you will see in the pictures, I tried with milk rice and sunflower oil, but let me advice you that it is not the better way to make it! Milk rice is tasteless and sunflower oil too strong. I changed it for coconut milk (sooo good) and grape seed oil (perfect for cakes). Moreover, for the apple compote, it is way better if you use a home-made one (just peel, cut and cook some golden delicious apples in a pan with sugar and a few water at medium temperature for 20-30 minutes and mix).
Ingredients for 40 regular madeleines:
250 g flour
3 tablespoons cornstarch
3 teaspoons baking powder
100 g grape seed oil
200 g apple compote
150 g coconut milk
80 g sugar
2 tablespoons matcha powder
1 teaspoon vanilla extract
Recipe:
Preheat the oven at 356°F (180°C). Mix all the dry ingredients together in a bowl: flour, baking powder, cornstarch, sugar and matcha powder. Then, add the other ingredients in this order while mixing: apple compote, coconut milk, grape seed oil, and vanilla extract. The dough has to be a little sticky like a pâte à choux. Pour the preparation in a piping bag and fill the madeleines baking pans with it. Bake for 10 minutes in the oven if they are regular size (for mini sizing, bake 8 minutes and for big ones, 12 minutes). Remove from the oven and wait at least 5 minutes before removing from the baking pans.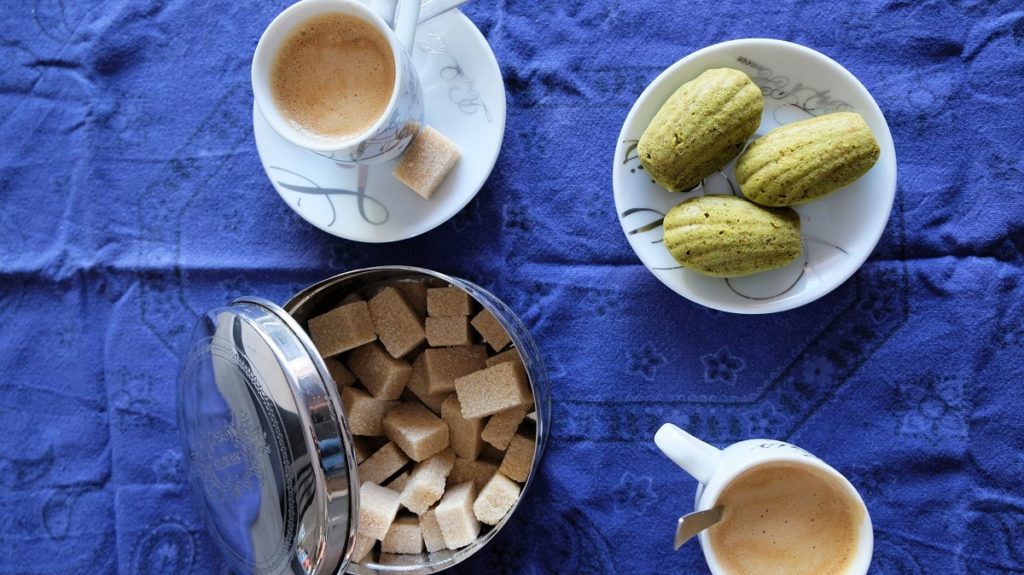 ---