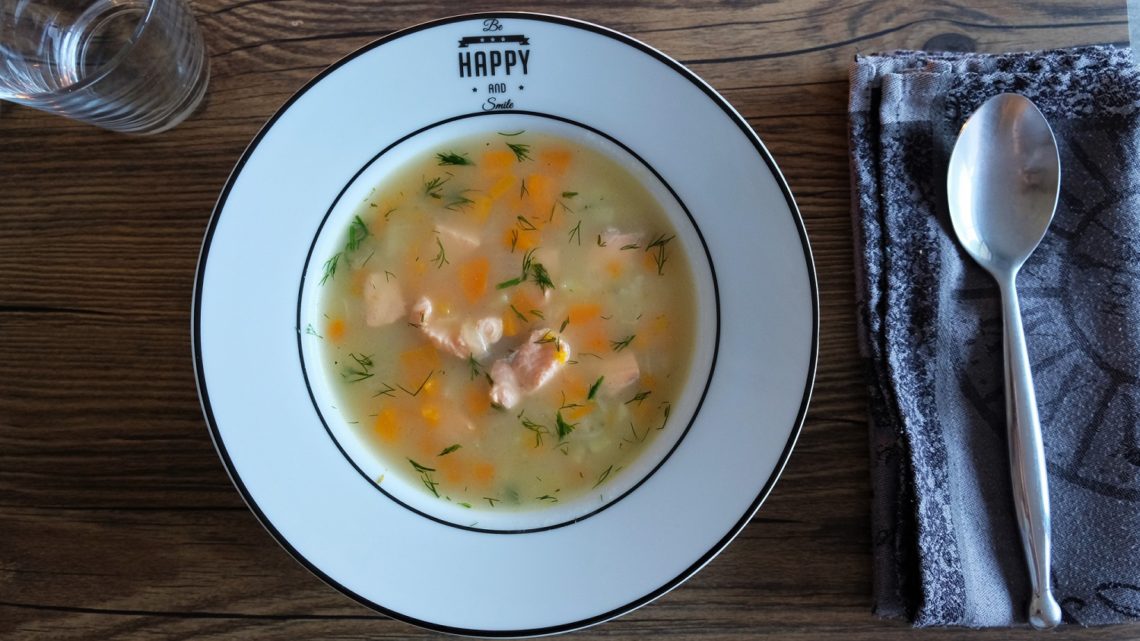 The Ukha Soup is a comfort food dish from Russia. This is a very good recipe that will warm you during a cold winter season. This is a fish soup with vegetables so you can chose the kind of fish you like and use seasonal vegetables (potatoes, carrots, onions, celery, leek…) and add some fresh herbs (aneth, parsley…).

Ingredients:
2.5 L water
250 g  fish (salmon here)
4 potatoes
2 carrots
1 onion
1 vegetables stock cube
1 bouquet garni (fresh thyme+bay leaf)
1 handful fresh aneth
1 teaspoon liquid cream
1 tablespoon butter
1 tablespoon black pepper
1 teaspoon Maggi Liquid Seasoning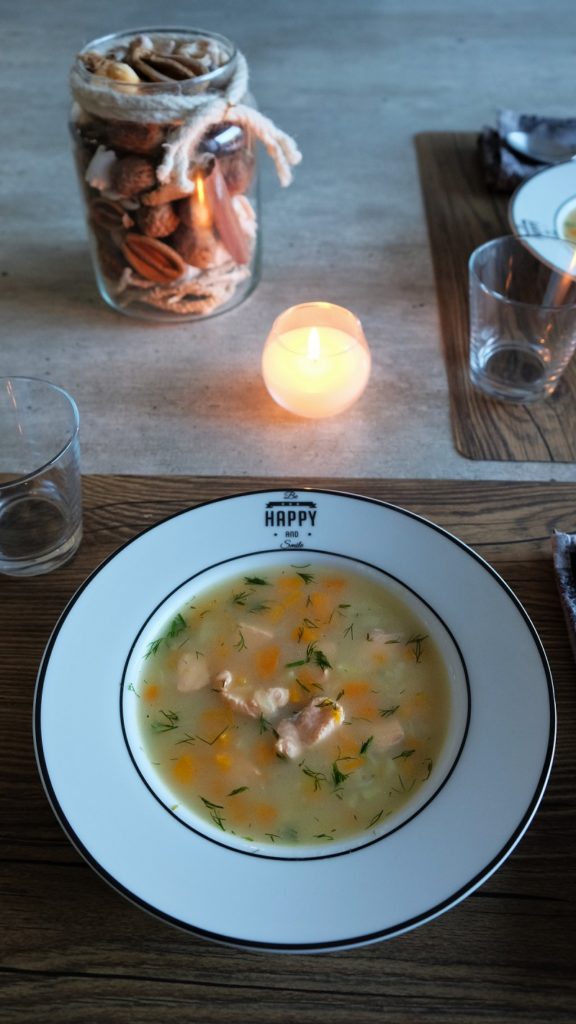 Recipe:
Chop the onion and cut the potatoes and carrots in cubes. Place a sauce pan on the burner and heat it at medium-high temperature. Melt the butter inside and add the onion, carrots and potatoes. Brown them for 10 minutes, then, add the water, the stock cube and the bouquet garni. Cook for 25 minutes covered at medium temperature. Cut the fish in cubes. When the 25 minutes are over, remove the bouquet garni and add the fish. Let it cook again for 5 minutes. Chop the aneth and add it with black pepper and Maggi Liquid Seasoning in the end, just before serving.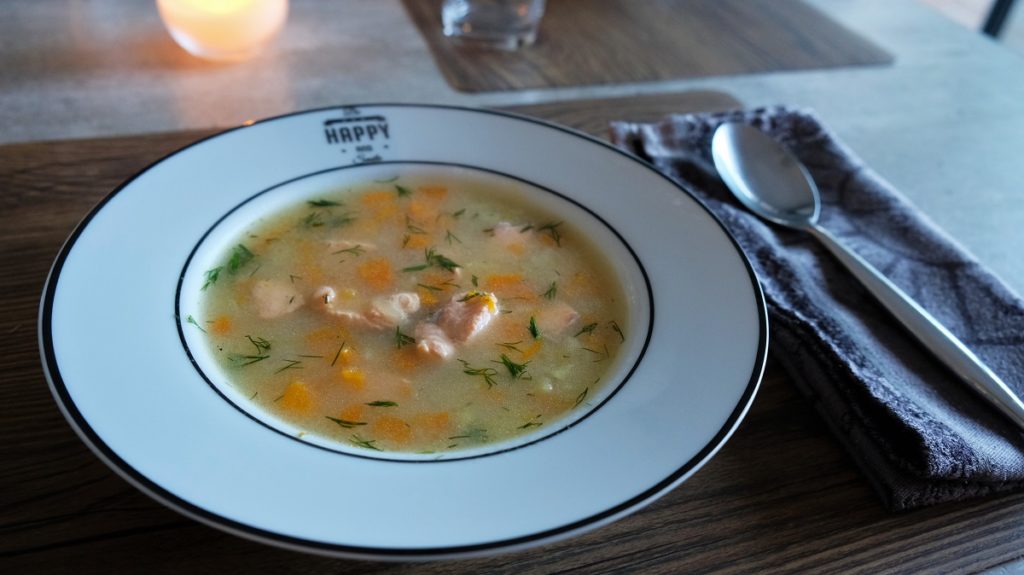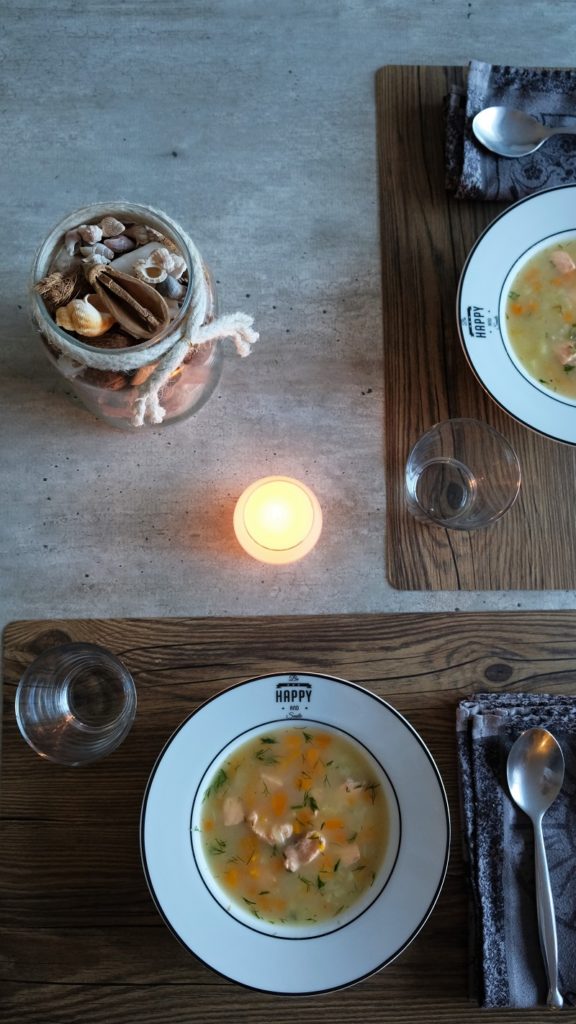 ---