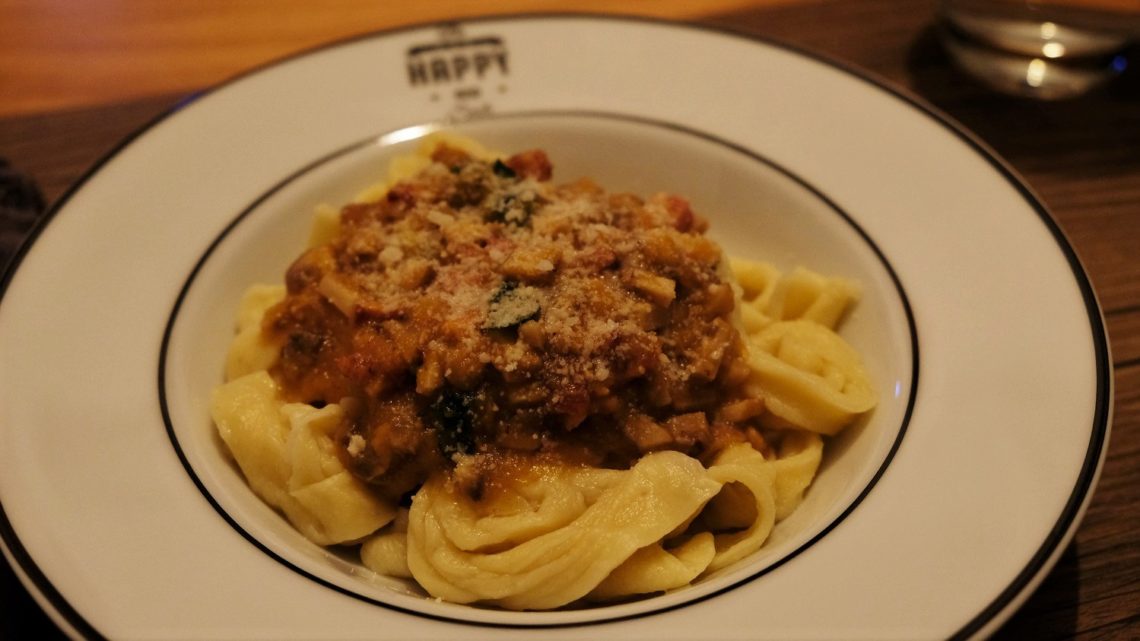 Tagliatelles & Forest Sauce
After home-made gnocchis, I really wanted to try home-made tagliatelles. Here is a recipe for those who don't own a pasta maker, you can do everything only with a rolling pin. The recipe is for 2-3-4 people.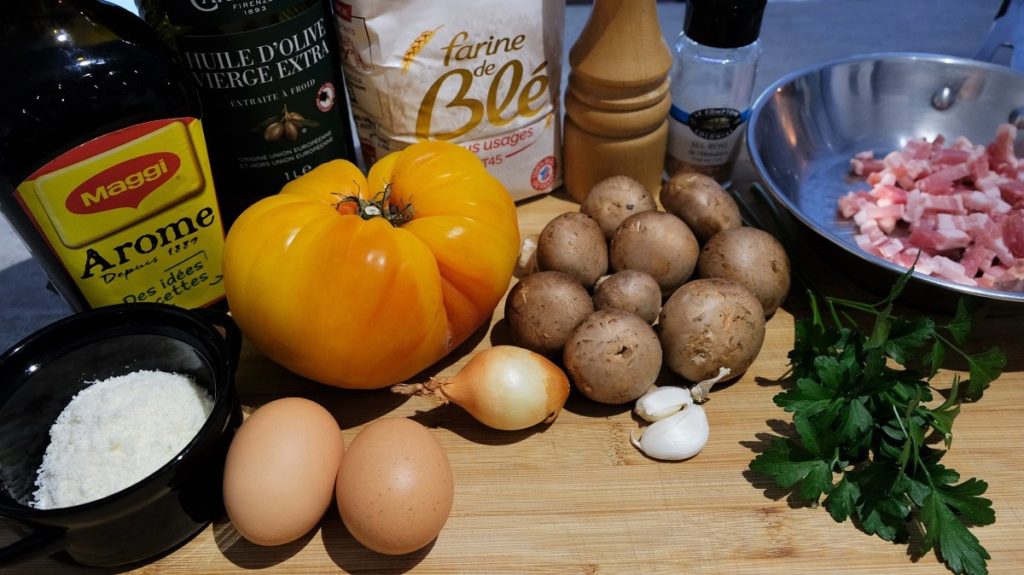 Ingredients for the pastas:
200 g all purpose flour
2 eggs
1 teaspoon olive oil
1/2 teaspoon salt
water
Ingredients for the sauce:
240 g tomatoes
9 brown mushrooms
1-2 garlic clove
100 g lardons
1 small onion
3 branches parsley
1/2 teaspoon Maggi liquid seasoning
black pepper
grounded parmesan cheese

Recipe:
In a mixing bowl, add the flour and salt and mix. Make a hole in the center and add the eggs and olive oil. Mix using a fork and then, your hands. If the dough is too dry, you can add a little bit of water. Form a ball and let rest in the bowl covered by a tea towel for 30 minutes. Then, flour the countertop and and separate the dough in 2 parts. Using a rolling pin, roll the dough out until 1 millimeter high. Fold the dough in fan-shaped, then, cut your pastas using a knife and place them separated on a tea towel. Let them rest for 30 minutes.
During this time, prepare the sauce. Peel the garlic, wash and cut the tomates and mix them together in a blender. Wash and chop the mushrooms in very small cubes. Peel and chop the onion. Place the lardons in a fry pan on the burner at medium temperature and cook them 5 minutes. Add the onion and cook again 2-3 minutes. Then, add the mushrooms and cook 5 minutes. Finally, pour everything in a sauce pan with the tomatoe sauce and cook  20 minutes (until it reduces almost half the quantity). Wash and chop the parsley and add it to the sauce. Remove from the burner and cover.
In another sauce pan, pour a large amout of water with a pinch of salt and make it boil. Then, reduce the heat at medium-high temperature and add the pastas. Cook them 3-5 minutes, then, remove them from the water and place them in your plates with some sauce and grounded parmesan cheese.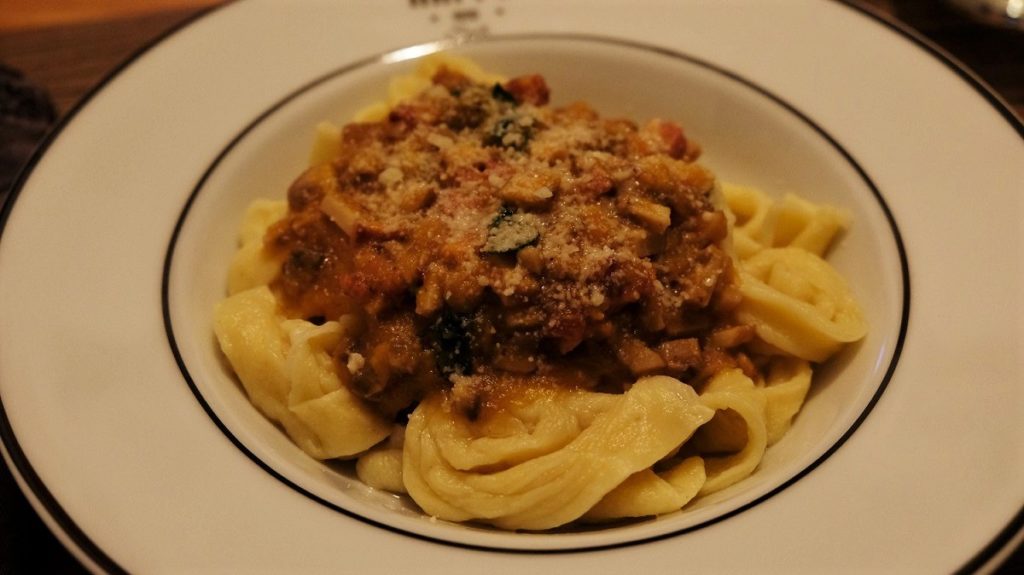 ---