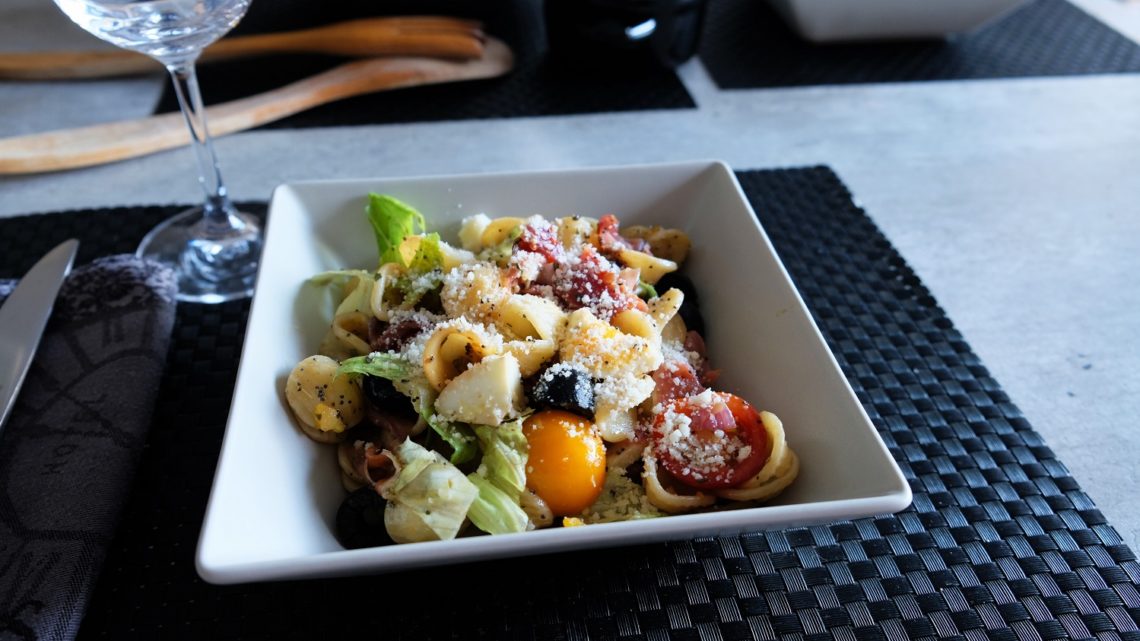 Everyone knows that pasta is a big part of the Italian cuisine. There are so many ways to cook them and so many kind of pastas… If you follow my blog since the begining, you already know that I enjoy salads so I wanted to share this one with you before the last summer days are gone: my Italian Pasta Salad!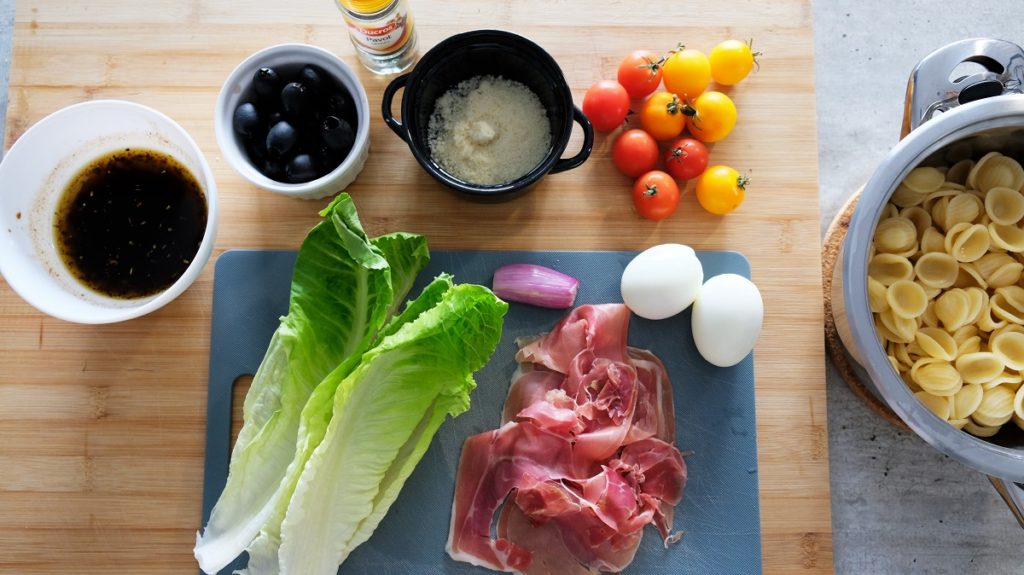 Ingredients:
5 salad leaves (Romaine or Iceberg)
5 Parma ham slices
10 cocktail tomatoes
25 black olives
2 eggs
1/2 shallott
250 g Orecchiette pastas
2 tablespoons grated Grana Padano Cheese
1 teaspoon poppy seeds
4 tablespoons olive oil
1 tablespoon balsamic vinegar
1 tablespoon Maggi Liquid Seasoning
1 tablespoon dry thyme
1/2 teaspoon black pepper

Recipe:
Make water boil in 2 saucepans. When boiling, in the first one add your eggs and let it cook 9 minutes; in the other one, add the pastas and let it cook for 12 minutes (or the indicated time on the packaging). Dry them when cooked and wash them with cold water. For the eggs, cool them down with cold water before peeling them. Prepare the sauce by mixing together the chopped shallot, the olive oil, the vinegar, the Maggi Liquid seasoning, the dry thyme and the black pepper. Chop the salad and cut the ham and eggs in small pieces. Cut the tomatoes and olives in 2 pieces. Place all the ingredients in a salad bowl and pour the sauce. Serve in plates and dress with the cheese and poppy seeds on top.
---