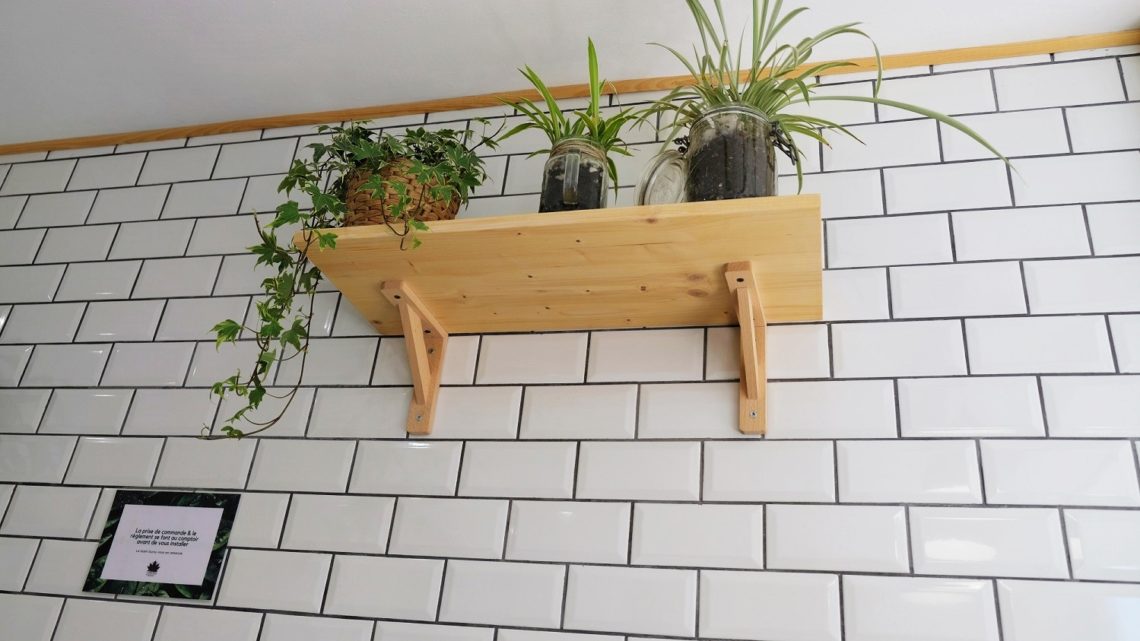 It is not always easy to find 100% veggie restaurants in small and medium size cities. Even if eat everything, I am always curious about trying new meals, textures and tastes, veggies meals are already part of my everyday diet. So, when I heard about Gurou, my curiosity and love of good food pushed me to discover the place.
Downtown La Rochelle, in the covered market neighbourhood, the restaurant that started to sell its food by street bike is a very cool place. A bright small shop where meals suggested are wrote down by chalk stick on a slate, with an open kitchen from where smells of veggie burgers, sweet potatoe & banana fries and spices are coming from…
There are only a few seats inside and outside, but don't worry if it's full, all their meals are available for take-away. By the way, their boxes are environmentaly friendly since made with corn starch and kraft. If you are aware of the environment protection and zero waste, you can also bring your own boxes for take-away.
I have been enchanted by the staff kindness, the place's modest and natural beauty as well as the suggested meals's creativity. I have opt for a legume steak burger with fries, very good and generous at the same time. By the way, their meals are made with fresh product from the covered market, local farmers or suppliers from the area. If you are Vegan, Veggie or just curious about this kind of cuisine, do not hesitate to try this place too!
Gurou

5 Rue des Cloutiers

17000 La Rochelle

FRANCE
---