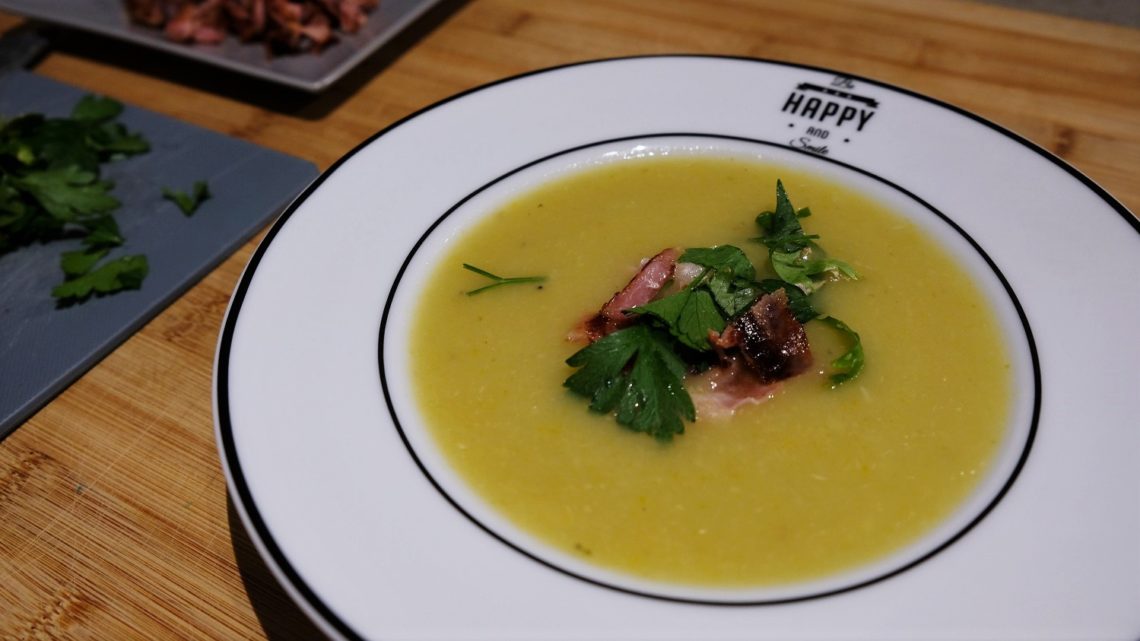 In winter, there is nothing better than the smell of a soup gently cooking in the kitchen. It reminds me a lot of child souvenirs with my family so I love to cook some soup at home. Here is a delicious and easy green cabbage soup. The recipe here is for 6 people.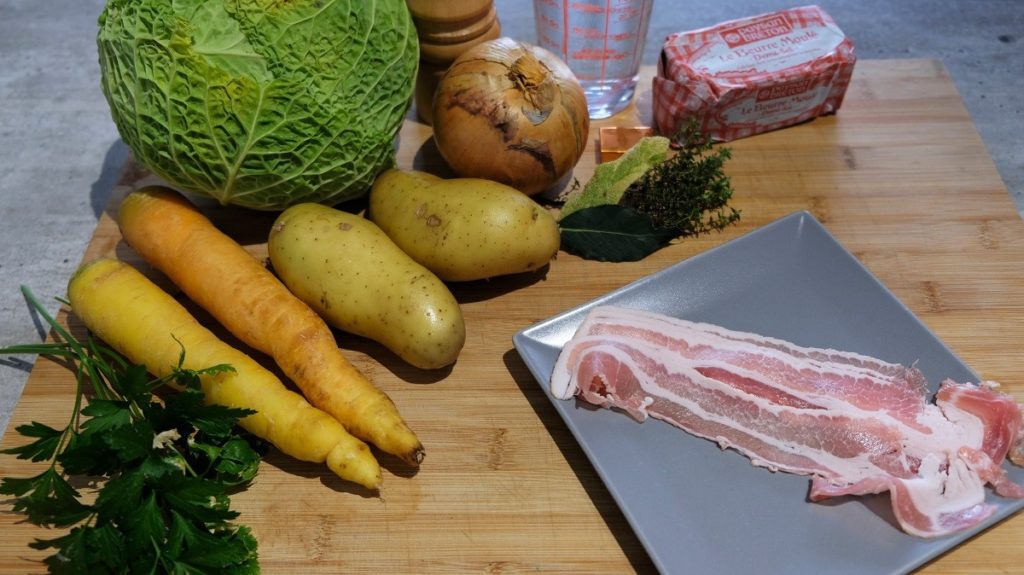 Ingredients:
1 green cabbage
1 onion
2 carrots
2 potatoes
4 bacon slices
2 L water
1 chicken stock cube
10 g butter
1 bouquet garni (thyme, sage, bay leaf)
4 parsley branches
black pepper

Recipe:
Peel and chop the onion. Peel and cut the carrots and potatoes in cubes. Wash and cut the green cabbage in big parts. Place a big sauce pan on the burner at medium-high temperature and melt the butter. Add the onion and mix with a wooden spoon. Brown them for 2 minutes, then, add the carrots, potatoes, green cabbage, chickent stock cube and some black pepper. Mix with the spoon and brown them for 5 minutes. Pour the water and add the bouquet garni. Make it boil, then, reduce the heat at medium-low temperature, cover and let cook 1 hour and 10 minutes. When it is cooked, remove the bouquet garni and mix with a hand blender. In a fry pan, grill the bacon slices until they become crispy, then, cut it in pieces. Wash and chop the parsley. Serve the soup with bacon and parsley on top of each plate.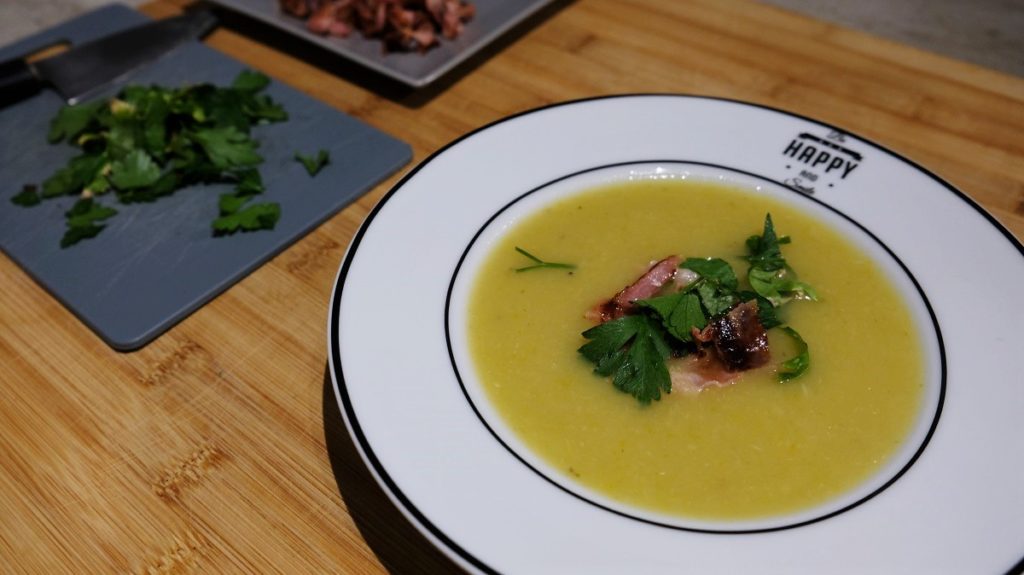 ---