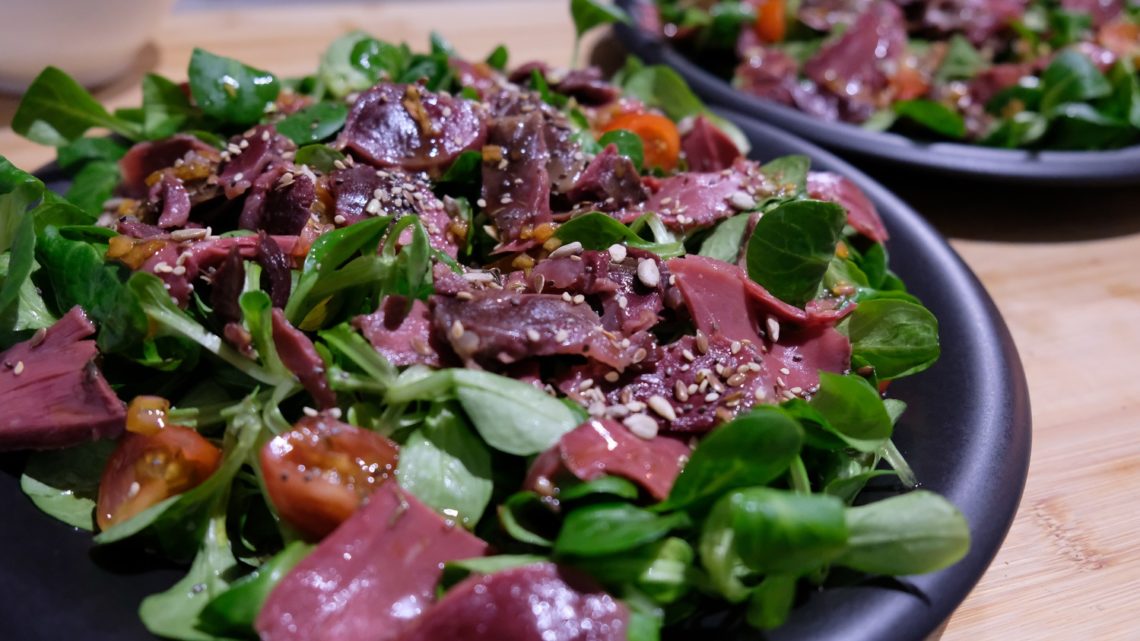 The Périgourdine Salad comes from Périgord in France in an region called Dordogne. The place is well known for its beautiful nature, old stone towns and castles, but also very good food. Typical products here are strawberries, walnuts, chestnuts, apples, boletus mushrooms, truffles and all products from duck (foie gras, preserved duck gizzards, smoked duck fillet…). The original recipe includes preserved duck gizzards, smoked lard, salad, potatoes, green beans, pine nuts, walnut oil and red wine vinegar. Here is my recipe, my own Périgourdine Salad…
Ingredients for 2 people:
200 g lamb's lettuce
115 g preserved duck gizzards
85 g smoked duck breast fillet slices
6 cocktail tomatoes
1/2 shallott
4 tablespoons olive oil
1 tablespoon cider vinegar
1 tablespoon Maggi Liquid Seasoning
1 tablespoon dry thyme
1/2 teaspoon black pepper
2 tablespoons seeds (sunflower, marrow, pine nuts…)

Recipe:
Wash the lamb's lettuce and place it in plates. Cut the cocktail tomatoes and smoked duck fillet slices in two parts and place them on the salad. Prepare the sauce by mixing together in a bowl the olive oil, cider vinegar, Maggi Liquid Seasoning, dry thyme, black pepper and the chopped half shallott. Pour the preserved duck gizzards in a pan on the burner and cook it at medium temperature for 5-10 minutes. Then, pour them on the plates and spread the seeds and sauce on your salad. Enjoy!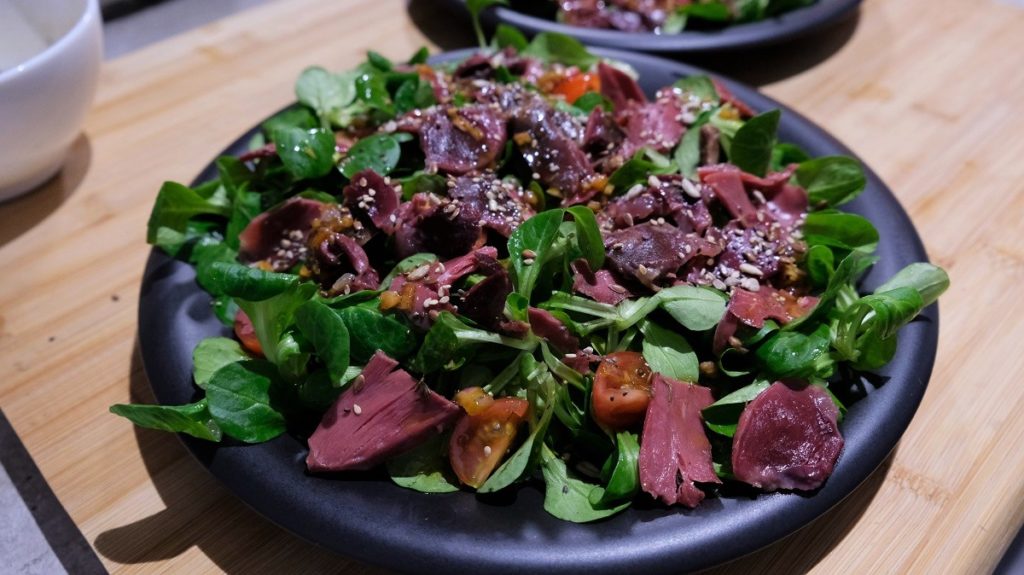 ---