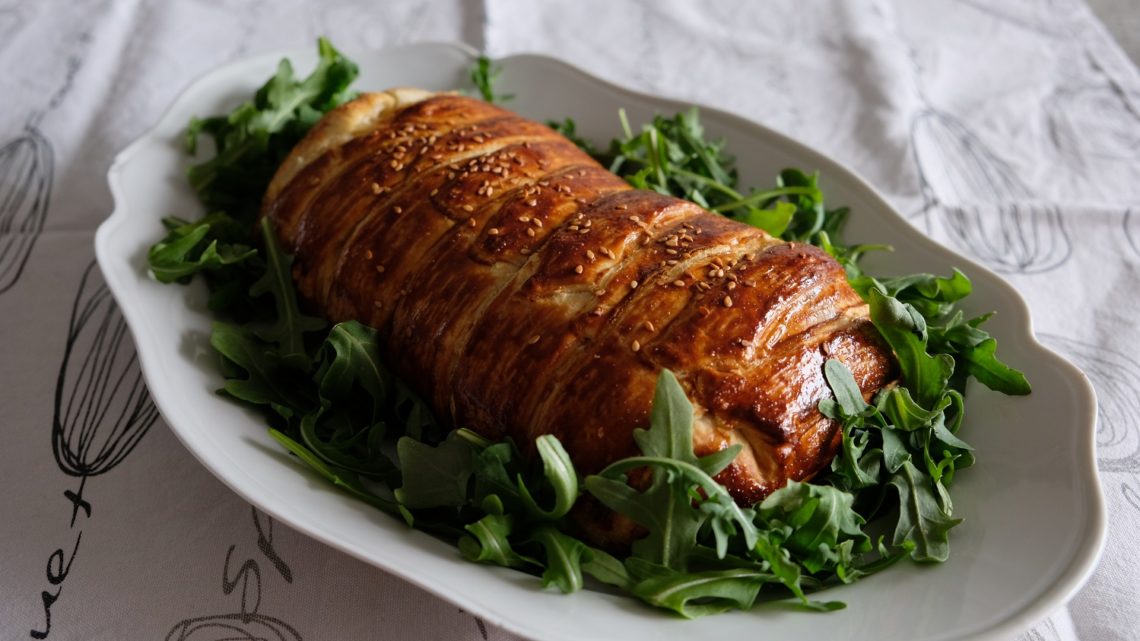 What a beautiful way to cook salmon in winter or spring, a nice plate to place on the table and share with your familly or friends… This recipe is quite simple to make and gives you a really nice Salmon en Croute, perfect for an group meal starter.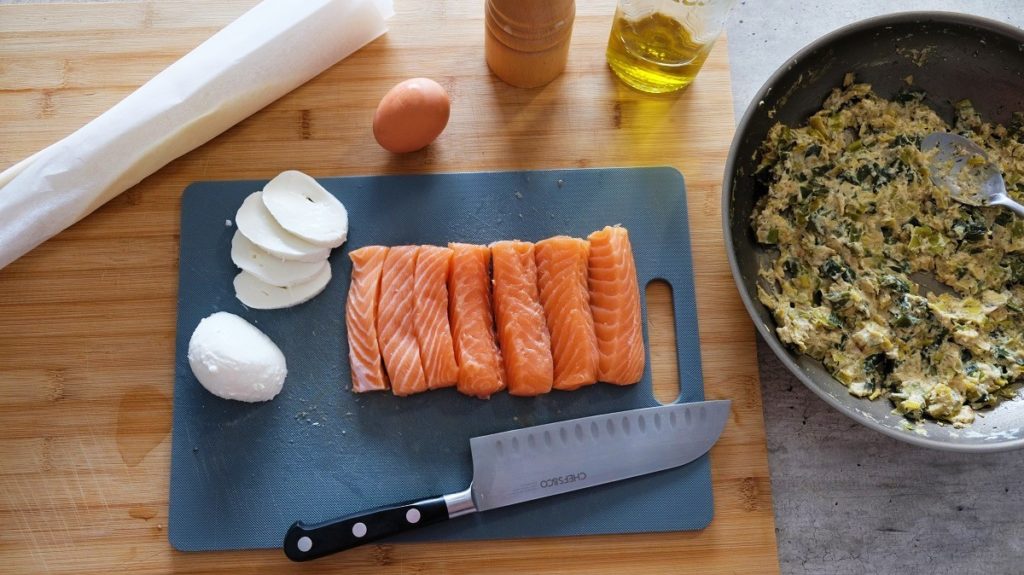 Ingredients:
280 g fresh salmon
3 mozzarella slices
150 g ricotta
1 small leek
1 puff pastry
15 cl liquid cream
1 egg yellow
1 tablespoon salt
2 tablespoons dill
2 tablespoons black pepper
2 tablespoons olive oil
1 tablespoon golden sesame seeds
Recipe:
In a pan, brown the leek with the olive oil for 10-15 minutes at medium temperature. In a bowl, place the ricotta, liquid cream, pepper, salt and dill and mix them together. Add it to the leek in the pan and continue cooking at low-medium temperature until it forms an homogeneous preparation (10 min). Remove the pan from the burner and let it cool down. Cut your salmon in 7-8 strips. Spread the puff pastry on a baking paper in a drip tray. Place the salmon strips on the puff pastry like you can see on the first picture, in the center from up to down. Then, add the mozzarella slices on it and the preparation with the leek. Cut the puff pastry as you can see on the first picture, following the salmon strips borders until the puff pastry's borders. Take the puff pastry's top and bottom and take it back to the center to cover the top and bottom as you can see on the second picture. Then, take one puff pastry strip border and place it to the center, do the same with the opposite side, and so on until the end (pictures 2 and 3). Spread the egg yellow on the entire puff pastry and sprinkle with the sesame seeds. Bake in the oven for 15 minutes at 375°F (190°C) and 5 minutes at 430°F (220°C). Remove from the oven and serve with roquet salad. Enjoy your meal!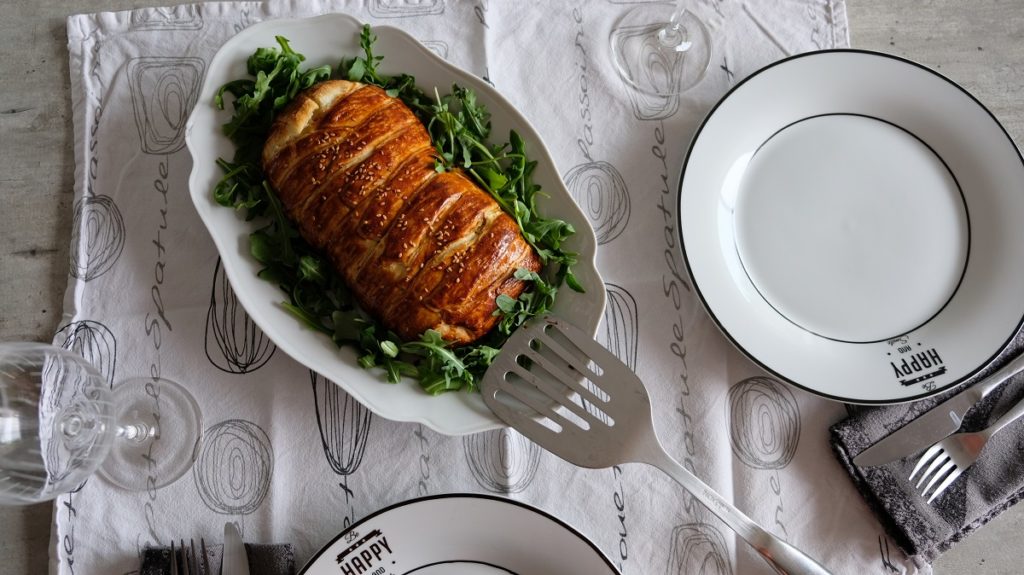 ---