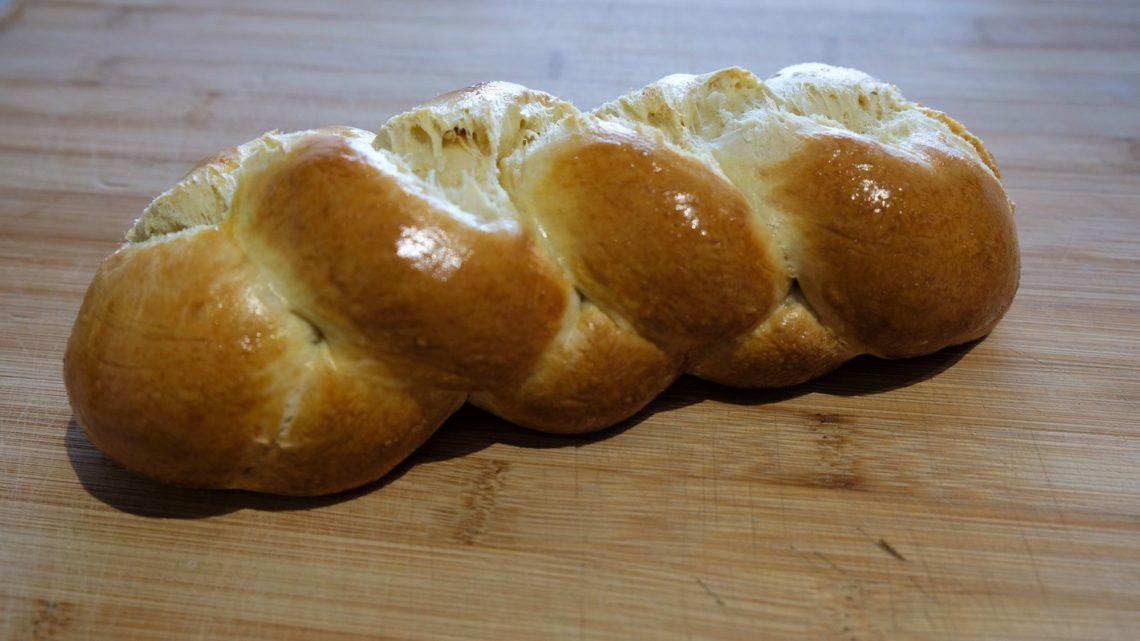 I really wanted to try to prepare some home-made brioche since a long time. After checking some recipes on the web, I finally found the perfect mix for myself, combining 3 recipes. There are many ways to form the dough in the end so I let you check on the web as well which one suits to you. Here, I decided to do a 2 braided brioche, quite easy to do and beautiful.
Ingredients:
125 g flour T45
125 g flour T55
10 cl milk
40 g butter
40 g sugar
1 egg + 1 more for the egg wash
11 g baking powder
1/4 teaspoon salt
Recipe:
In a salad bowl, mix the eggs with the milk, sugar and salt. Using a pastry robot or kneading machine, add the flour and baking powder and knead for 7 minutes at low speed (1). Then, continue for 7 more minutes at low-medium speed (2). Add the soft and cut butter and knead again at low speed (1) for 7 minutes again. Protect your bowl with a cover or cellophane and rest for 30 minutes. Place then the bowl in the fridge for 1h30. After that, spread some flour on your kitchen counter and fold your dough. Cut it in two parts that you will have to form the shape you have chosen (I suggest you this Youtube video for the way I did mine, this is in French: video, or, this other one in English with braids from 3 to 9: video). Then, place your brioche on a drip pan covered by a baking paper and let rest for 45 minutes. In a small bowl, mix your whole second egg, then use it with a paintbrush to cover your brioche. Place it in the hot oven at 350°F (180°C) for 20-25 minutes. Remove from the oven when it is ready and let cool down before serving.
---