There is a particular cookie I really enjoyed when I was a child: almond tuiles. We used to have them with tea in the afternoon, most of the time when we were going to see our grand parents. It remind me all of those moments we shared together and I just realised that I never tried to cook some myself! So, here is my recipe for those little cookies that are perfect for tea time or breakfast…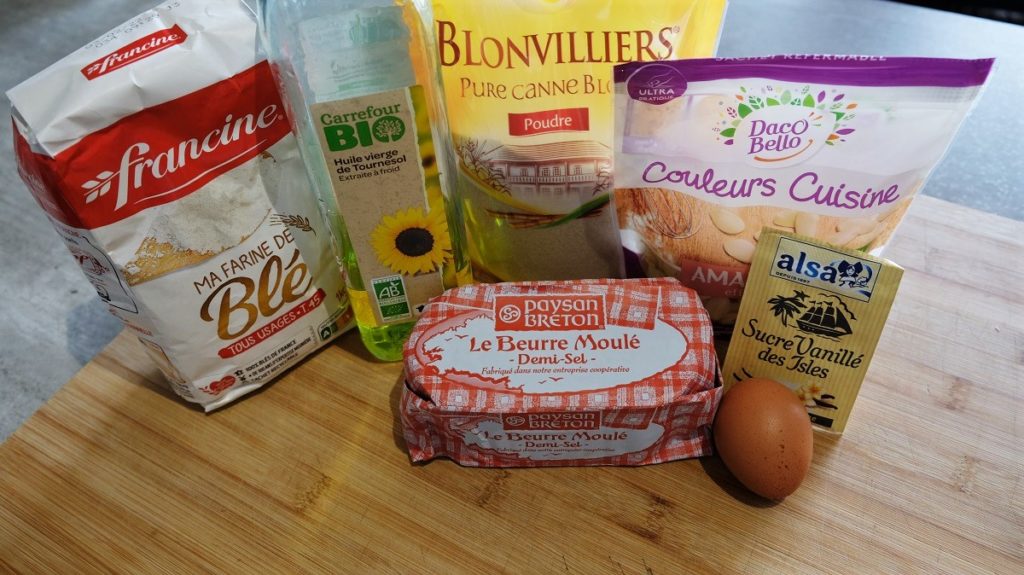 Ingredients:
50 g sugar
40 g all purpose flour
40 g butter
40 g flaked almonds
7.5 g vanilla sugar
1 egg
1 tablespoon sunflower oil
1 pinch of salt

Recipe:
Preheat the oven at 210° C. Put the flaked almonds on a tray and bake just 2-3 minutes while the oven is still increasing in temperature. Melt the butter. Place all the dry ingredients in a big mixing bowl with the egg and mix. Add the butter and flaked almonds and combine. Cover a baking tray by a greaseproof paper and using a brush, spread the sunflower oil on it. Using a teaspoon, pour some dough balls on the greaseproof paper (nut size) and spread them. Bake 5 minutes, then, remove from the oven and using gloves against heat, place each cookie on a rolling pin to shape them. Let them cool cool before removing them from the rolling pin and serve them.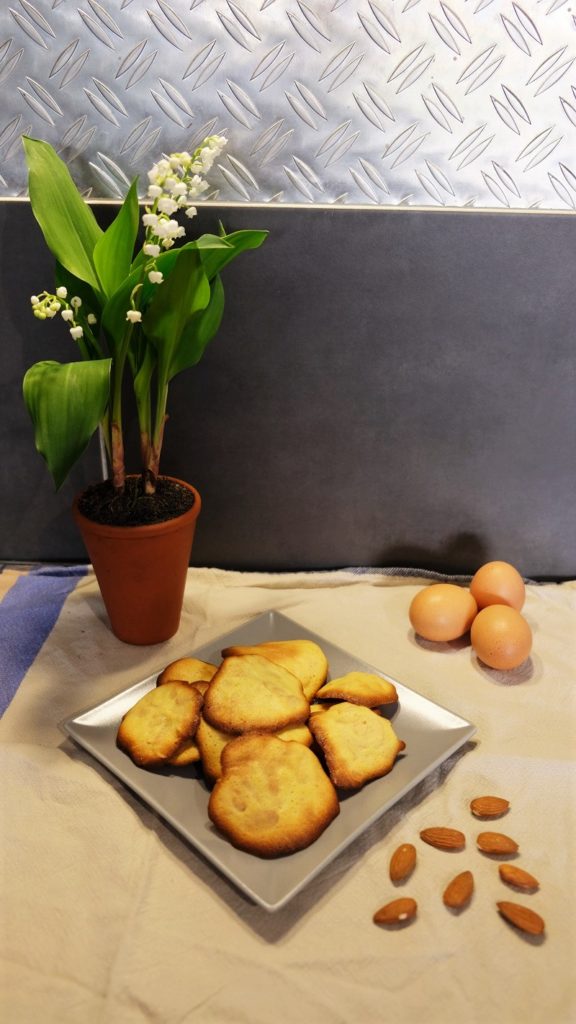 ---