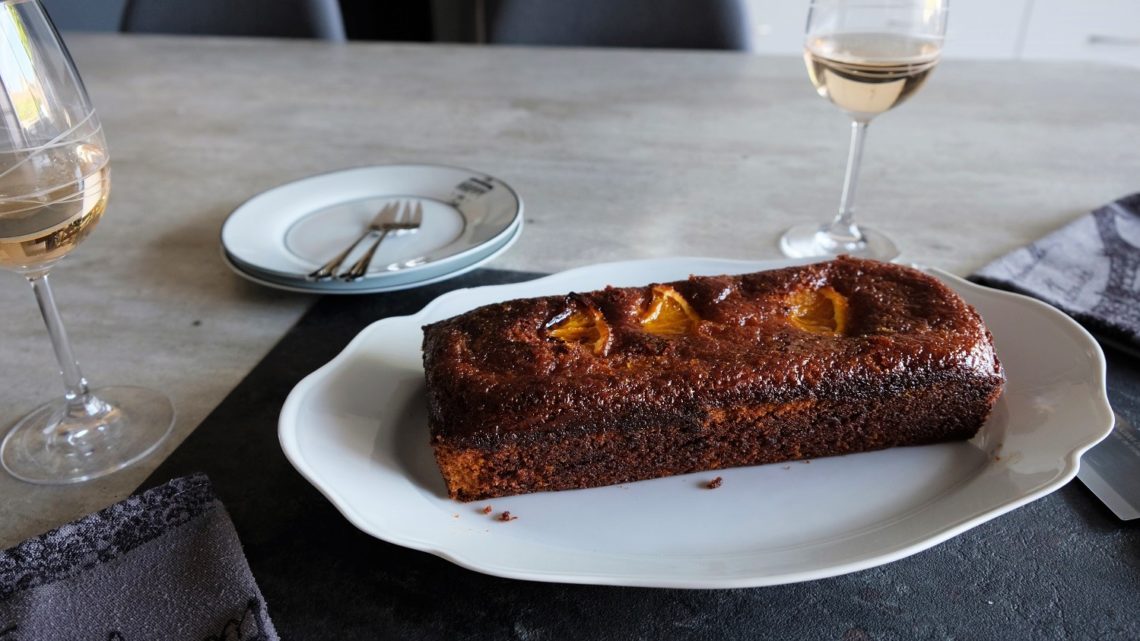 Winter does not have so many fruits but one of them can be ate in so many ways. Orange is used for almost everything and this cake is probably the best with its spongy texture… Since you will use all the orange for the recipe, you should select organic ones so they do not have pesticides on their skin.
Ingredients:
2 oranges
2 eggs
5 oz butter
5 oz sugar
4 oz flour
4 oz icing sugar
0.5 oz baking powder
Recipe:
Preheat the oven at 356°F (180°C). Cut a piece of greaseproof paper to place at the bottom of your baking pan and grease the borders. Zest your oranges and squeeze one. Melt the butter in a saucepan. When it is liquid, pour it in a mixing bowl and add the sugar. Mix and add the orange juice with 3/4 of the zests, then, the eggs. Add the flour, the baking powder and mix again. Pour the dough in your baking pan and bake for 40 minutes in the oven. Cut in two parts the second orange and cut one slice from it in 4 parts to place as decoration on your cake while baking (place it at mid-time as topping). Remove from the oven when it is cooked but do not remove from the pan immediately. Squeeze the second orange and put the juice in a saucepan with the icing sugar and the zests kept. Place on the burner at medium high temperature while mixing with a whisk until the liquid creates bubbles. With a brush, apply the icing on the cake generously. Wait at least 15 minutes before removing from the baking pan carefully.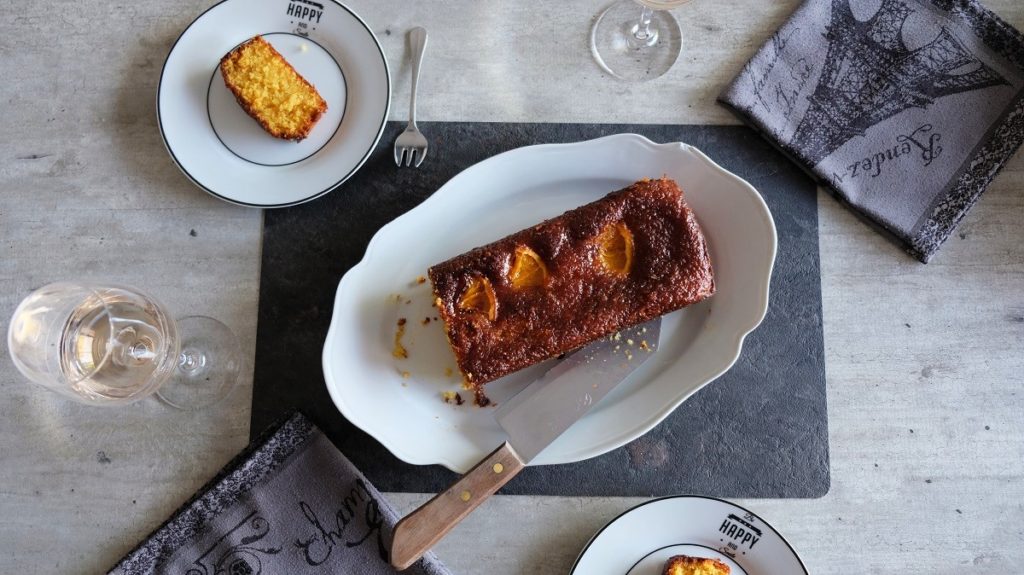 ---