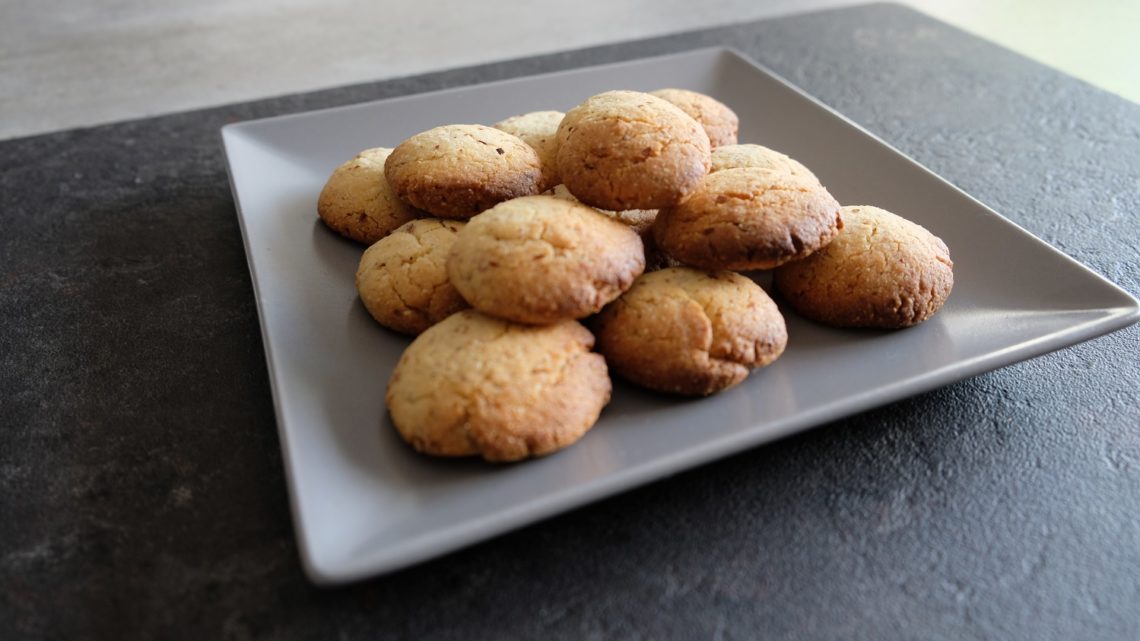 Those little biscuits are really easy to do and perfect for breakfast, tea time or with coffee in the end of your meal. You can use either whole almond powder or regular one (skin removed). Since you will only need egg yolk, you can use the white to make meringues, financiers or madeleines. Here, you can prepare 30 biscuits.

Ingredients:
2 egg yolks
80 g butter
100 g sugar
100 g flour
100 g almond powder
1 teaspoon liquid vanilla extract
Recipe:
Pre-heat the oven at 375°F (190°C). Melt the butter in sauce pan on the burner. In a salad bowl, combine all the ingredients with a wood spoon; the dough has to be a little sticky. Create small balls with your hands (nut size) and place them on a baking tray covered by a baking paper or baking silicone sheet. Gently press them and place them in the oven for 10-12 minutes. Remove from the oven when they are gold enough on the corners. Let cool down before eating.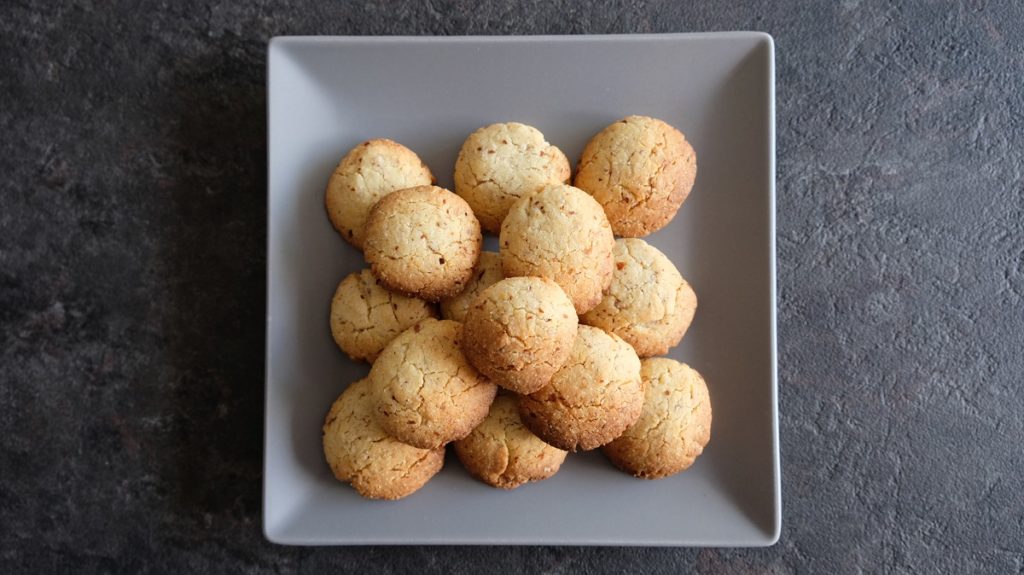 ---