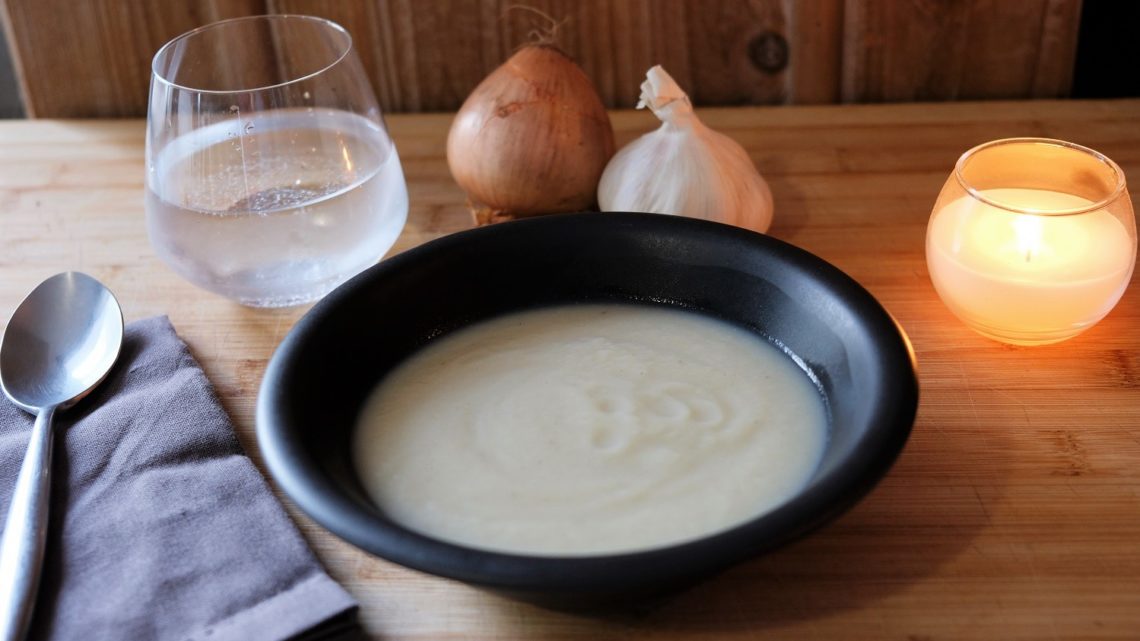 Do you enjoy mixing vegetables with fruits? I love that and since I had some celeriac and pears in my fridge, I thought that it should be delicious to mix them together. So I made a Celeriac & Pear Velouté, which was a success. Here is my recipe so you can try it too!
Ingredients:
1 celeriac
2 pears
1 onion
2 garlic cloves
1 chicken or vegetable stock cube
1 L water
1 tablespoon olive oil
1/2 teaspoon muscade
1/2 teaspoon black pepper

Recipe:
Peel and chop the onion and garlic. Peel and cut the celeriac. Place a big sauce pan on the burner at medium high temperature and pour the olive oil. Add the onion and brown 2 minutes. Then, add the garlic and celeriac and mix with a spatula. Brown again for 5 minutes, then, add the chicken or vegetable stock cube and water. Make it boil, then, reduce the heat at low temperature, cover and let cook 30-40 minutes. When it is cooked, remove from the burner. Peel the pears and remove the seeds. Add the pears to the sauce pan and mix with a hand blender. Finally, add the muscade and black pepper and mix with the ladle before serving. It is delicious hot and cold.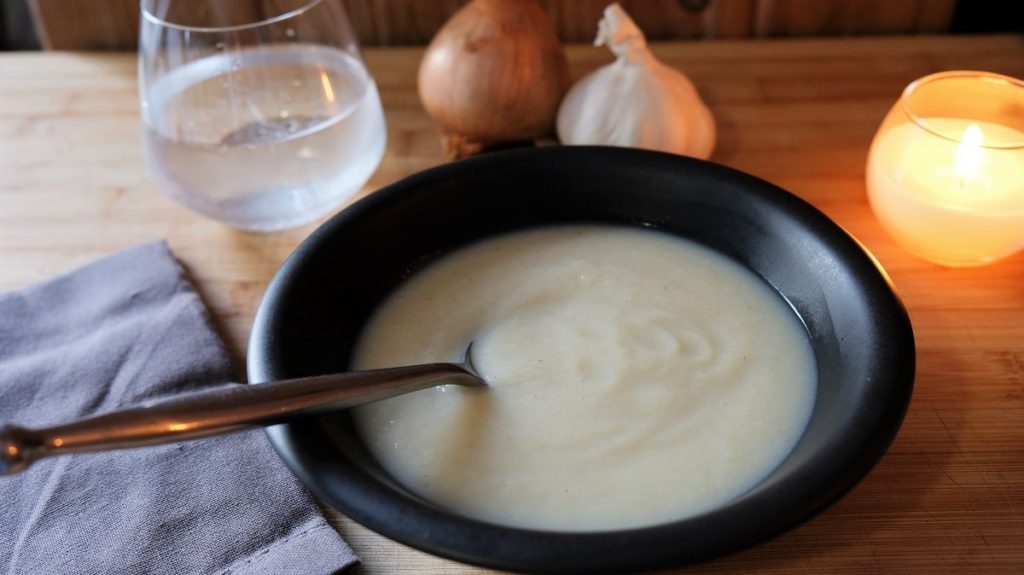 ---