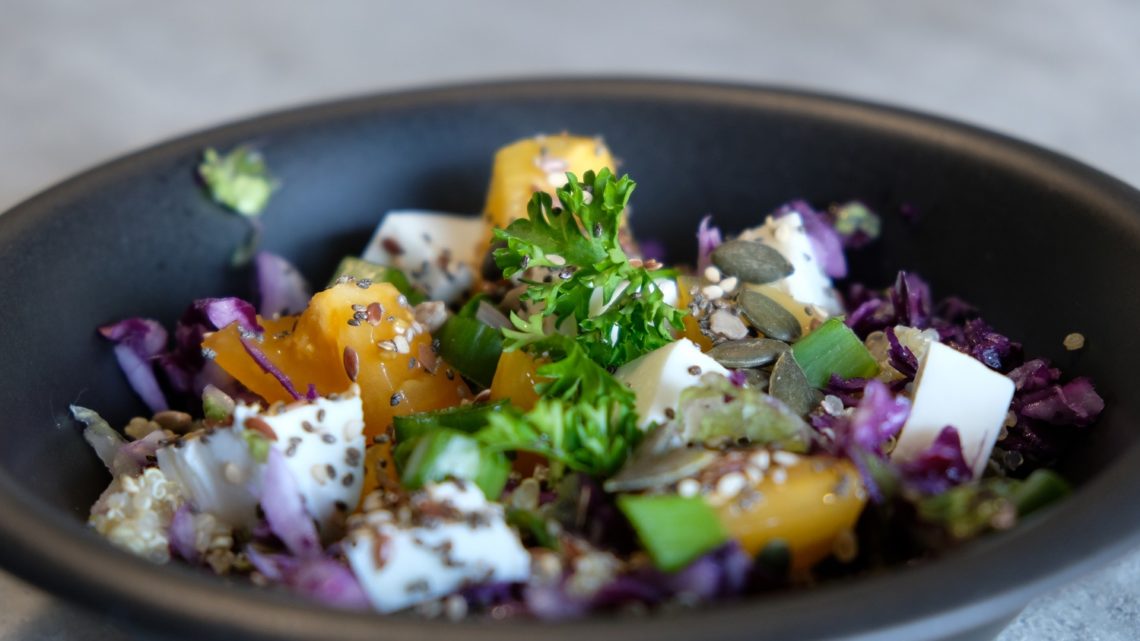 Quinoa is super cool to use in salads. This one with cabbages and tomatoes has a nice taste and is full of colors, perfect for spring meals! There are different kinds of quinoa and mine is white but you can use another one like the black. Same for the cabbage, I have chosen chinese and red cabbage but you can also add some white one. If you want it to be vegan, juste replace the Mozzarella with Tofu.
Ingredients for 6 bowls (starters) or 2 plates (mains):
1 cup quinoa
4 cups water
4 chinese cabbage leafs
6 red cabbage leafs
2 yellow hairloom tomatoes
1 mozzarella
1 spring onion
parsley
6 tablespoons seeds (flax, sunflower, marrow, sesame and chia)
6 tablespoons olive oil
2 tablespoons Maggi liquid seasoning
2 tablespoons balsamic vinegar
pepper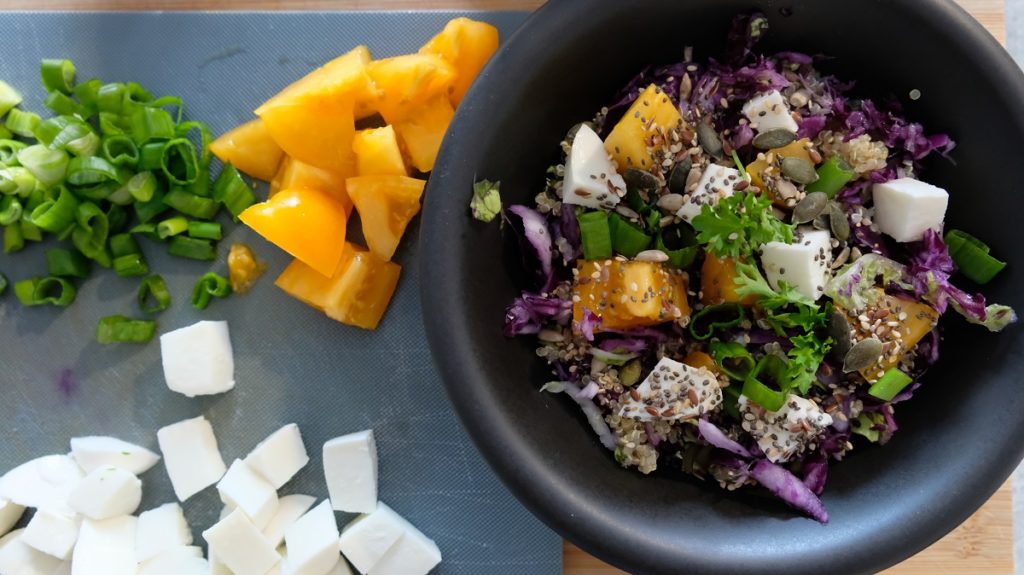 Recipe:
Add the water in a saucepan and make it boil. When boiling, add the quinoa and let it cook 10 minutes at medium temperature. When ready, drain it using a sieve and wash with cold water. Let it drain. Cut the cabbages by using a food processor. Cut your tomatoes and the mozzarella in pieces with a knife, the spring onion in slices and chop the parsley. Mix the cabbages and quinoa together and serve in bowls or plates. Add tomatoes, mozzarella, spring onions and parsley. In a small mixing bowl, prepare the sauce by combining the oil, Maggi, balsamic and pepper. Pour it on the salad and spread the seeds. Your meal is ready!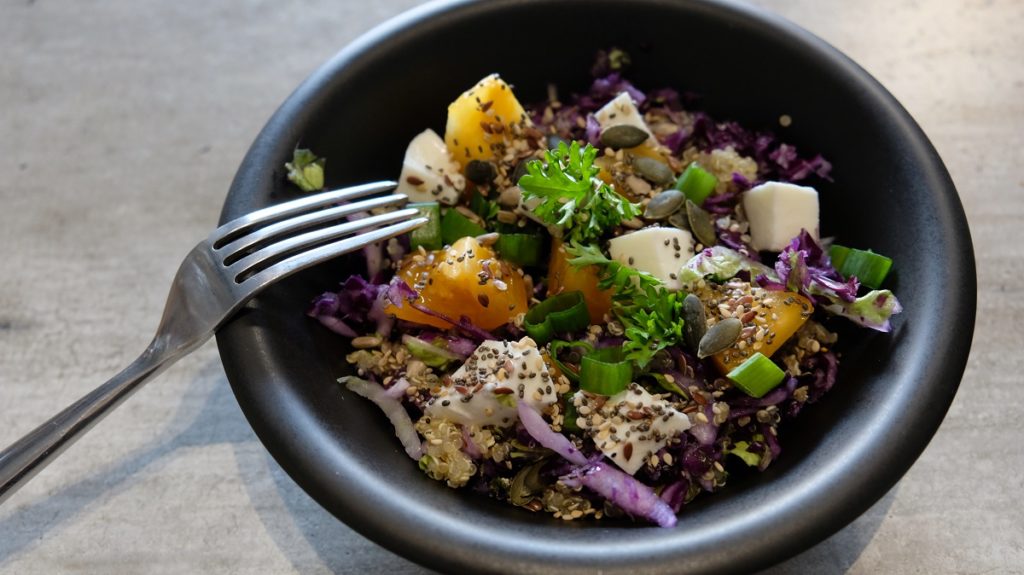 ---