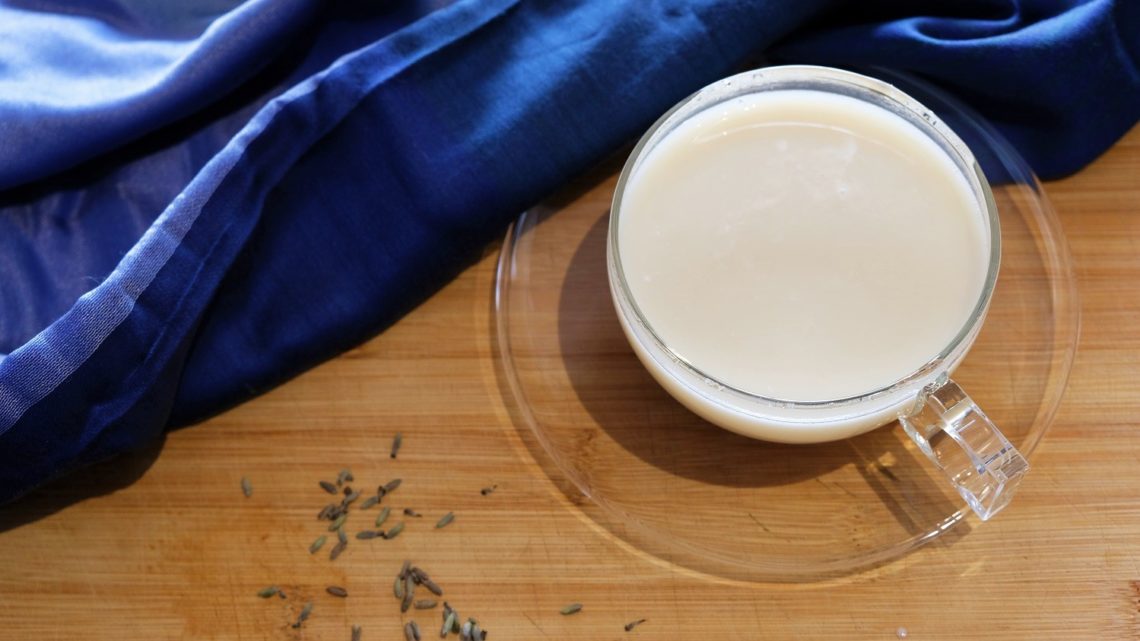 The London Fog is a delicious lavender chaï latte tea really easy to prepare that will warm you up for cold rainy days…

Ingredients for 2 mugs:
1 tea bag (usually black tea but I did mine with green tea)
1 tablespoon dry lavender
1 tablespoon honey
1/2 teaspoon liquid vanilla extract
10 cl milk
30 cl water

Recipe:
Boil water and pour it in a mixing bowl. Plunge inside the bowl the herbal tea bag, the lavender, the honey and the vanilla. Mix with a spoon and let infuse. During this time, pour the milk on a sauce pan and place it on the burner at medium temperature. As soon as it is warm, remove from the burner. Remove the tea bag from the bowl and pour the tea in 2 mugs using a strainer to keep the lavender. Add the milk in the mugs and mix with a spoon. You can also add blue and red color (2 drops each) for a colored tea.
---