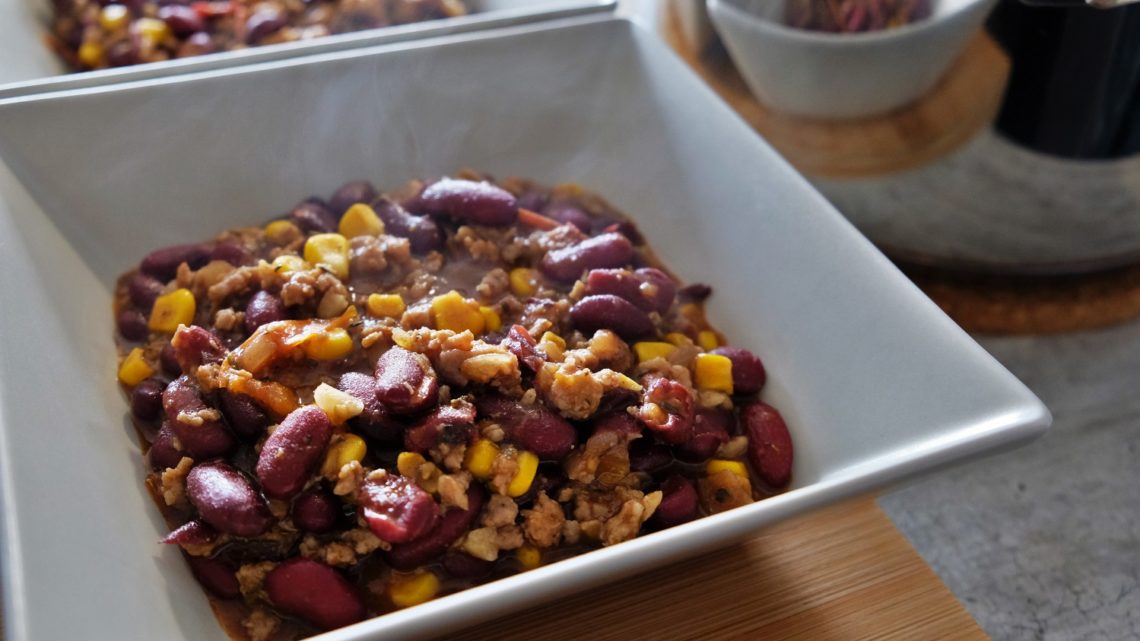 I used to live in Arizona a few years ago, a place where food is inspired by american and mexican tastes. I had a lot of culinary experiences there and I have created my own chili con carne recipe when I came back. Originally, the meat used for it is beef but I have decided to try it with pork and the taste is really good too!!!

Ingredients:
1 onion
500 g red beans
400 g grounded meat (beef or pork)
140 g corn seeds
2-3 tomatoes
2 garlic cloves
2 tablespoons black pepper
2 tablespoons olive oil
1 tablespoon Maggi liquid seasoning
2 teaspoons paprika
1 teaspoon origan
1 teaspoon cumin

Recipe:
Depending on the corn seeds and red beans you have (cooked or not), cook them or just dry tehm if they are in conserve. Chop the onion and garlic and cut the tomatoes in cubes. In a sauce pan, add the olive oil and brown the meat at medium-high temperature (10-15 minutes). Add the onion and garlic and cook at medium heat for 5 minutes. Add the tomatoes and let cook again for 5 minutes. Add the red beans, corn seeds, black pepper, Maggi liquid seasoning, paprika, cumin and origan, mix them and stil cook 5-10 minutes. That's all, your Chili Con Carne is ready!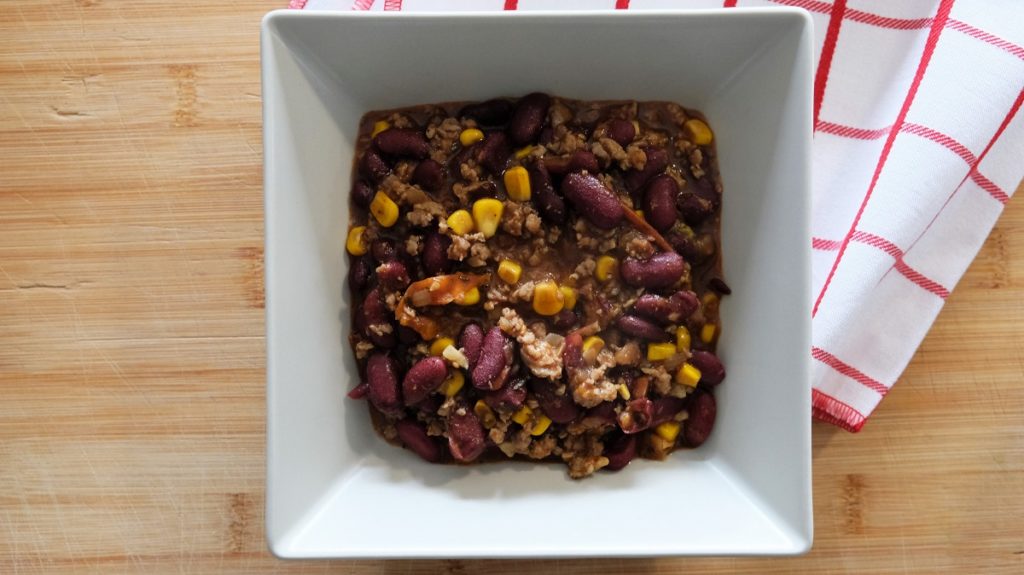 ---